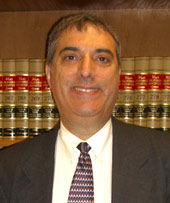 Howard Kapp, Esq.
How to evaluate medical malpractice cases in California
Medical malpractice is, largely, a subspecies of the same tort of negligence taught to every first year law student. Flowers vs. Torrance Memorial Medical Center (1994) 8 Cal.4th 992. Despite the legal similarities, medical malpractice is a distinct legal sub-specialty, requiring specialized, and frequently esoteric, experience and knowledge regarding this interplay of law and medicine. With a little guidance, most experienced personal injury lawyers can, at least, screen out the worst cases and recognize those cases that have potential to be referred to a qualified medical malpractice lawyer. Yet, it has been our experience that many otherwise qualified and justifiably self-confident personal injury lawyers are intimidated by any involvement in a potential medical malpractice case.

We propose here a screening system which, in our experience, generates a high incidence of correct screening of these unusual cases, usually within 5 or 10 minutes of the initial interview with the potential client. Moreover, this system does not require any esoteric knowledge of medicine or this area of legal practice, but, rather, seeks to direct the non-specialist to determine the key information required by the medical malpractice specialist.
Before we turn to the specifics, it is useful to note some unusual aspects to the initial contact with a prospective medical malpractice client. The prospective medical malpractice client is, in our experience, commonly very different from that of the non-malpractice client. Generally — and this is counter-intuitive due to the generally lower standard of care provided to the poor and uninsured — most medical malpractice clients appear to be, presumably by self-selection, much more sophisticated than the general population.
Moreover, the screener should never be surprised when the prospective client's first comment is an apology for even calling a lawyer about suing a health care provider. It has been our experience that, apparently due to years of anti-lawyer propaganda, almost all such clients feel the need to apologize for even considering such a claim. It may be useful to assure the prospective client that this guilt, or shame, is misdirected, as medical malpractice is unquestionably a tremendous, and long recognized, public health problem which is not effectively regulated by the Medical Board of California or any other responsible agency. The only truly effective deterrent to malpractice is the threat of medical malpractice litigation.
Finally, unlike non-malpractice cases, the client is necessarily much more involved in the pre-acceptance evaluation process, specifically in gathering relevant medical records and providing a much more detailed history. This is, in our experience, rarely a client management problem since such these clients are more sophisticated, more motivated, more grateful that their case is being evaluated (apparently because they recognize that medical malpractice is a specialty), and intuitively understand that this is not a garden-variety auto accident case.
The Basic Questions
Any medical malpractice case requires answers to the following questions, phrased here in plain English, usually in this order:
1. Is the action timely?
2. Why precisely was the plaintiff at the doctor's office or undergoing the questioned procedure?
3. Tell me something about the asserted victim before this problem began.
4. What type of doctor was involved?
5. What does the plaintiff think that the defendant did wrong? Why?
6. How did the plaintiff's life change as a result of the asserted malpractice?
7. Generally, what type of economic and non-economic damages will be claimed?
We will now discuss each of these subjects, in order.
Question 1: "When Did The Injury-Causing Event Occur?"
This is, obviously, a statute of limitations question. If the occurrence happened within 1 year (or 6 months in the case of governmental defendants), then this is not an issue. Please note that, unlike in more common tort actions (e.g., auto or trip-and-fall accidents), "delayed discovery" is common in medical malpractice cases.
Timeliness: Suspicion Rule
If the occurrence happened between 1 and 3 years ago, ask: "When did you first suspect that the defendant did something wrong?" (The 1 year statute of limitations is triggered by "suspicion".) Always determine "the event" that triggered this late suspicion as it can be very difficult to prove that suspicion suddenly occurred more than one year after the event unless there was some trigger event, such as a new finding by another doctor. If the suspicion-triggering event is fairly recent and otherwise poorly documented, the patient should be encouraged to establish that, in fact, the suspicion was of recent origin. For example, if the suspicion was triggered by the client's perusal of a medical web site, the client should be instructed to print out a hard copy of the page.
If you determine that the claim is beyond the 1 year statute of limitations, stop: the case is time-barred.
Timeliness: Cases Between 1 and 3 Years Since the Malpractice.
Due to the factual complexity of the class of cases, it is usually best to refer these cases directly to specialist counsel. See Code of Civil Procedure §340.5.
Timeliness: Minors.
Normally, a minor can wait until his or her 19th birthday to file a personal injury case. This is not true in medical malpractice cases. There are special rules for birth injuries (Code of Civil Procedure §340.4) and for minors under 6 years of age. Code of Civil Procedure §340.5.
Question 2: "Why Was the Doctor Treating You?"
This question is perhaps the easiest question to ask but, in our experience, the one that is almost never asked by non-medical malpractice lawyers. Unlike more prosaic personal injury cases, almost all medical malpractice plaintiffs have some highly relevant prior medical history. Indeed, the very reason that the patient was exposed to medical malpractice was that he or she presented to a doctor. The question is why.
Without getting this basic information, there is no way to determine whether any of the elements of the tort are present. Without this information, a procedure done by the defendant may appear, at first blush, to be outrageous or even barbaric. Just remember: doctors treat different conditions differently. Thus, it may be malpractice to treat an ingrown toenail with chemotherapy, but such treatment would be appropriate, indeed perhaps mandatory, for the treatment of cancer. Doctors don't make decisions in a vacuum; you shouldn't either!
Question No. 3: Describe the Victim.
While it is always important to "know your client" in screening any personal injury case, it is particularly so in malpractice cases. At the very least, the screener should know:
a. The patient's age and gender,
b. The patient's relevant medical history (including any disabling, systemic or other conditions),
c. The patient's employment and/or pre-injury level of functioning, and
d. In death cases, the heirs.
The medical status and needs of people vary widely by their age and other medically-relevant factors. Indeed, age alone frequently decides the appropriate level of care. For example, prostate cancer (which is generally slow-growing) in a relatively young man may be treated aggressively while it may be appropriate to do nothing in an older man, who, as the common expression explains, will probably die with the disease and not of the disease. Likewise, diabetics are treated differently from the general population for a wide variety of conditions (e.g., doctors are generally very leery of electively operating on diabetics, who heal poorly, but will aggressively treat some otherwise minor conditions, such as an infected toenail).
Again, it is not necessary that the screener actually understand these nuances, only that the proper screening information is available to the decision-maker, the medical malpractice specialist.
Question No. 4: What Type of Doctor Was Involved?
It is almost always useful to know the specialty of the involved doctor. Although this is certainly not conclusive (see BAJI 6.04), a physician who undertakes care outside of his or her recognized specialty raises a red flag and different legal and factual issues. It is generally useful to ask the potential client if he or she has a copy of the doctor's business card or letterhead, where, commonly most doctors will provide their area of specialty and reference any board certification.
Question No. 5: "What Do You Think That The Doctor Did Wrong?"
No one, except in the most obvious cases, actually expects that a lay victim will be able to fully and correctly articulate why he or she suspects malpractice. Patients, obviously, are not doctors. Nonetheless, there is a reason why the alleged victim has taken the time to call a lawyer for advice on a potential medical negligence matter. It is your job to determine why.
Some potential plaintiffs have spoken with a qualified health care provider who had told, or at least intimated, to the prospective client that something was amiss. This can be very helpful in pointing the medical malpractice lawyer to potential witnesses. Ask the patient if the criticizing health care provider would be willing to discuss the matter, either "on" or "off" the record.
Other potential plaintiffs feel wronged because they had an unexpected bad outcome. Of course, a mere "bad result" does not necessary equate to malpractice; nonetheless, it may. Generally, it is important to remember that the listing, or non-listing, of a specific bad outcome on the consent form does not necessarily relate to liability. Nonetheless, it is generally helpful to determine if there is an objective basis for the patient's belief that he or she was a victim of bad medicine.
Some potential plaintiffs — and these are fortunately rare in our experience — are plainly motivated by the doctor's poor bedside manner or because they are trying to avoid legitimate medical bills. While the potential client's motivation itself is not determinative, it is helpful to know this in evaluating the case.
Question No. 6: "How Did this Wrongdoing Change Your Life?"
This surprisingly simple question is the one, in our experience, that most non-medical malpractice lawyers don't ask. No competent medical malpractice lawyer is going to accept a case where the damages are "too small". While the threshold amount of damages varies from medical malpractice specialist to specialist, it is useful, as a preliminary matter, to obtain enough information to allow the specialist to decide if the case is economically viable. Many marginal cases are rejected even where malpractice is assumed ad arguendo.
Any experienced practitioner will avoid "could have been" or "no harm / no foul" cases. These cases typically involve obvious, or even outrageous, liability facts where, nonetheless, the patient's condition resolved relatively promptly without residual injuries. Juries do not award damages for Could-Have-Beens.
Frequently, the initial intake interview will reveal that the patient received the same requisite level of care, albeit in a delayed fashion, and was not substantively damaged by the delay. For example, an appendicitis patient may complain that a doctor missed that condition earlier; however, if the surgery and outcome is generally the same as would have done anyway, damages may be too small to justify an action. Indeed, there may no damage at all.
Question No. 7: Generally, what type of economic and non-economic damages will be claimed?
This is the same familiar question as in any personal injury case, with a twist. As is commonly known, MICRA limits general damages to $250,000. Civil Code §3333.2(b). Likewise, the collateral source rule does not apply to medical negligence cases. Civil Code §3333.1. This — especially when combined with an appreciation that many more medical malpractice will be fully litigated than non-malpractice injury cases — means that, in screening medical malpractice cases, a rudimentary understanding of the client's legally collectible economic consequences of injury — usually wage loss — is of more immediate interest than in a similar non-malpractice personal injury context. It is thus useful to make a quick preliminary inquiry into such additional damages.
| | |
| --- | --- |
| Continued to page 2 | |
This post is for educational and information purposes only. It is not legal advice on any particular case, and merely a general opinion of one California lawyer. You should not rely on it without consulting a competent attorney in your area about your specific case and facts. It is not intended to, and shall not, create an attorney-client relationship.
---
Need our expertise?
Ask a Lawyer - got a question? Post your case or legal issue for FREE and receive e-mail responses from lawyers.

Legal Articles - read articles written by attorneys about a variety of legal issues.

Business Issues - 15 things every business owner should think about.